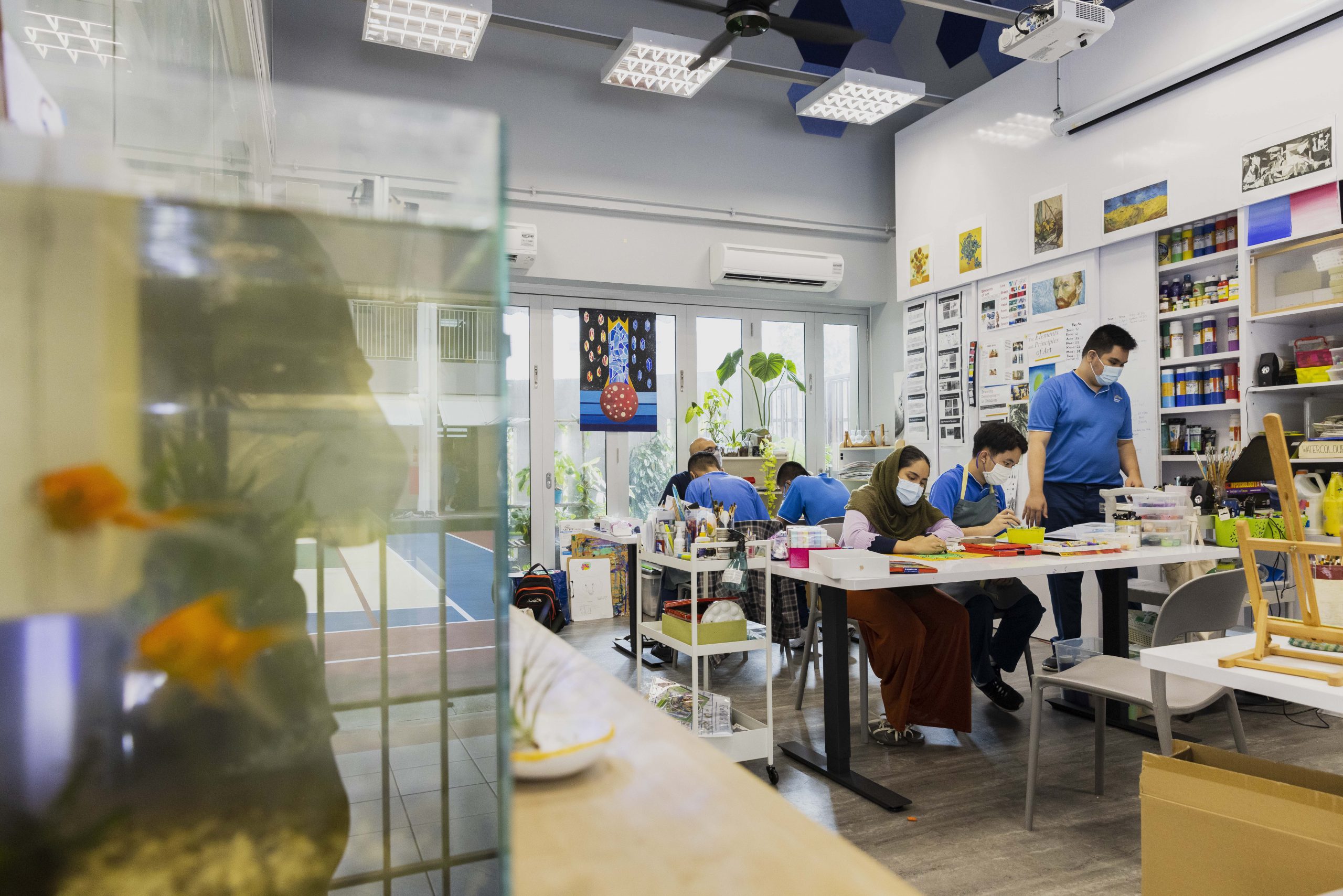 Employability Services
Approach
We make work possible for our clients who desire to work, despite their support needs, through 3 programmes: Workability, Artability and Micro Business Academy. A key tenet to their support is highly person-centric job coaching and innovative job redesign according to their abilities and strengths.
Programme
Workability
Workability is a vocational training programme for our senior students aged 17 to 18 years old to experience internships with external employers.
They are supported by job coaches who provide onsite training and bridge them with partner companies.
Interested in partnering with us? Take a look at our Employer's Resource guide for the ways you can collaborate with us or email us at partnership@rainbowcentre.org.sg
Artability
Artability nurtures students with creative potential by growing their personal styles and exposing them to new art techniques to engage in art-related work opportunities.
Check out our apprentices' artworks for sale.
Keen on becoming a volunteer mentor to our budding artists? Get in touch at partnership@rainbowcentre.org.sg
Micro Business Academy
Micro Business Academy (MBA) is an innovative pilot introduced to enable meaningful work and income for young adults who have graduated from SPED schools and have at least one family member who is able to dedicate time to grow a business.
Through coaching and partnerships, families have a safe space to explore a business idea and learn the necessary skills to sustain it.
Find out more about the programme or check out what some of these micro-businesses sell!
Enabling Inclusive Practices