Shop
Support Our Artists, Support Inclusion!
Rainbow Centre's Artability programme nurtures students with creative potential by growing their personal styles and exposing them to new art techniques to engage in art-related work opportunities. This shop serves as a platform to showcase the talents of our art apprentices and fundraise for Rainbow Centre's work in building inclusive communities.
Proceeds from the sale of artworks will directly enable our efforts in supporting low resource families, inadequately funded programmes and piloting innovative projects to support growing demands in serving young adults after they leave Rainbow Centre.
Do note that a sale of artwork is not considered a donation, and any purchase will not be tax deductible. Thank you for your support!
For any enquiries and to purchase artworks, email shop@rainbowcentre.org.sg.
Artwork Spotlight
Dream Serenity
When Khairul is sleeping, his imagination floats gently under the sea. His painting captures an underwater universe where there is hope and happiness all around.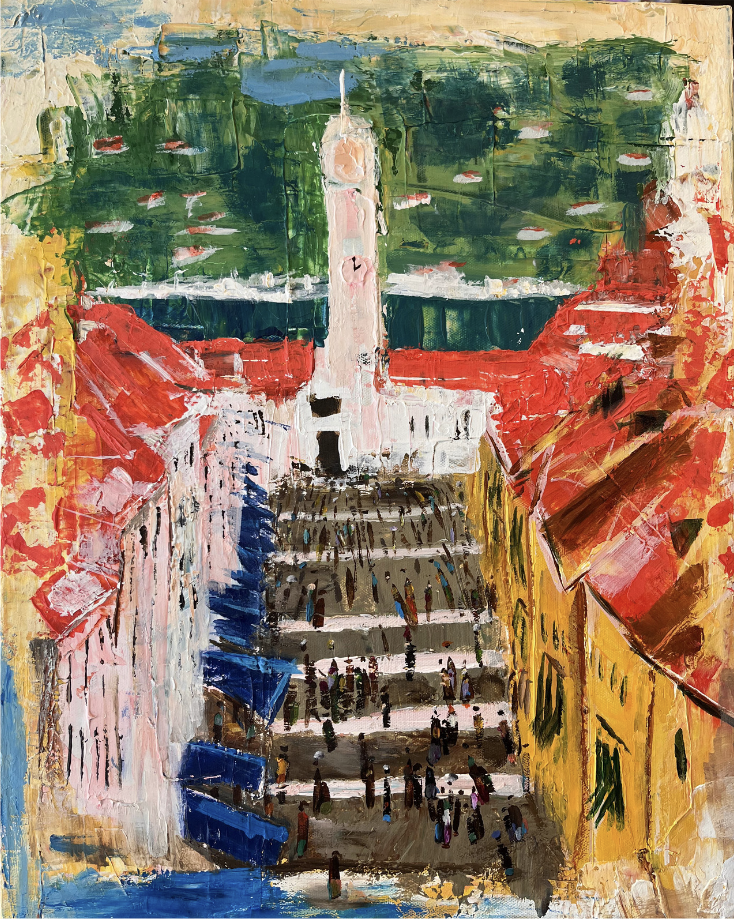 Croatian Promenade
As the sun sets, Eugene's hot air balloon adventure begins. With fluffy clouds floating by, his aircraft set sail into the vast sky accompanied by a friendly elephant, zebra, giraffe, and frog, into the great unknown.
Heart Quest
The heart wants many things. In dreams, they are expressed and move slowly, encircling the heart.
Snow Leopards In Action
This painting highlights the snow leopard's white coat against a pink wilderness. This contrast captures the gentle grace of this endangered species.
Yellow Oriole's Reverie
A celebration of Singapore's rich biodiversity, Mark's skilful interpretation, pays tribute to the delicate balance of nature and its awe-inspiring beauty. It invites viewers to connect with the natural world and appreciate the life that unfolds daily in the deep forests of Singapore.
Rejuvenation
Quiana explores a new skill of painting feathers and the concept of flight. Here, she combines colours that represent purity, hope and positivity.
Pink Water Lilies
In this botanical exploration by Aiman, he shares his interest in water lily petals which are painted loosely to bring out their delicate demeanour.
Bus In Town
Bernard illustrates a bus ride through the heart of Singapore City. His vivid colours bring energy and life into the everyday scene.